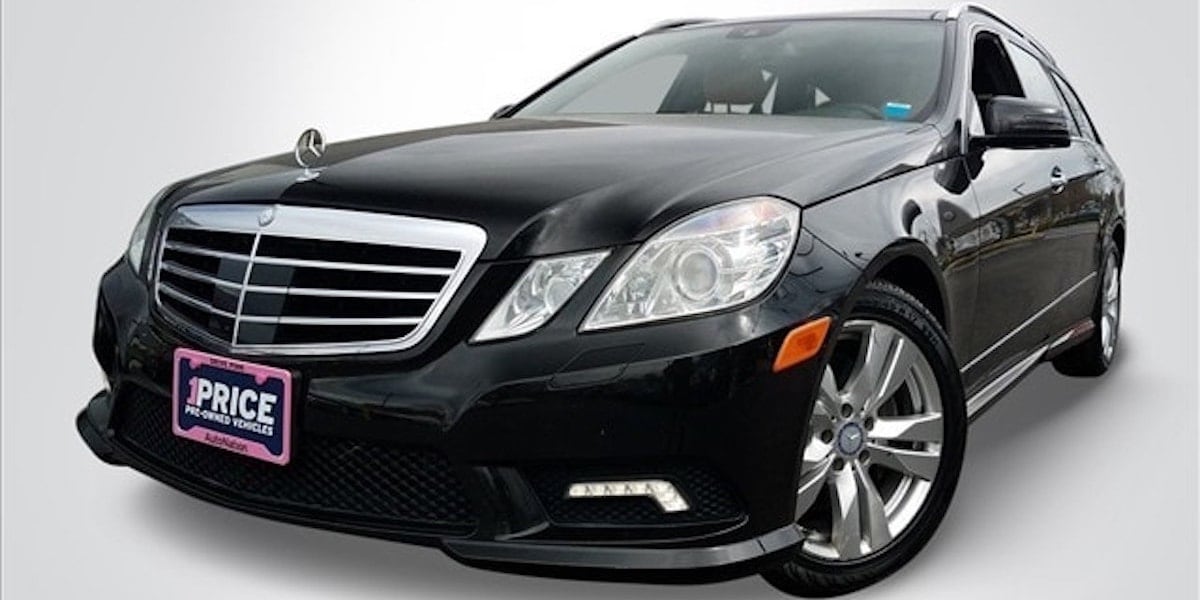 Used Mercedes-Benz for Sale in New Rochelle, NY
Searching for a used Mercedes-Benz for sale in the Westchester County area? Jaguar New Rochelle offers a variety of used Mercedes-Benz cars and SUVs at our New Rochelle area dealership. We stock a variety of the most popular used Mercedes-Benz models such as the C-Class sedan, E-Class sedan, ML SUV, and GLA crossover. Whether you are looking for a classy used Mercedes-Benz sedan for commuting into New York City, or a luxurious used Mercedes-Benz SUV for hauling the kids to LEGOLAND or Playland Park, we are here to help. Our used inventory is constantly changing, so if you see a vehicle you are interested in be sure to reach out via our vehicle injury forms. If you want a used vehicle that exudes excellence, a pre-owned Mercedes-Benz is for you.
About Mercedes-Benz
Mercedes-Benz is a German automotive brand known for producing some of the most luxurious and technologically advanced cars, vans, and SUVs on the road. The company started in 1926, with origins stemming from even earlier. Most consider Karl Benz's 1886 Benz Patent-Motorwagen the first real gasoline-powered automobile. The headquarters is currently in Stuttgart, Germany. Their motto "The best or nothing" perfectly describes their mission to deliver a truly exceptional driving experience. In 2018, Mercedes-Benz was the largest seller of premium vehicles in the world, having sold 2.31 million passenger cars.
Popular Used Mercedes-Benz Models
Used Mercedes-Benz C-Class
Used Mercedes-Benz E-Class
Used Mercedes-Benz S-Class
Used Mercedes-Benz G Wagon
Used Mercedes-Benz GLC
Used Mercedes-Benz GLK
Used Mercedes-Benz GL 450
Used Mercedes-Benz ML 350
Used Mercedes-Benz SLK
Used Mercedes-Benz SL 550
Similar Used Car Brands
Common Mercedes-Benz Questions
Where are Mercedes-Benz vehicles made?
Most Mercedes-Benz cars and SUVs you see for sale are produced in Germany, Austria, and here in the US near Tuscaloosa, Alabama. Mercedes-Benz vehicles are assembled all around the world though, with factory locations in Mexico, Canada, Southeast Asia, and throughout Europe.
What's the difference between AMG and a regular Mercedes-Benz?
Mercedes-AMG models are performance-oriented models that have been tuned by Mercedes-Benz's in-house tuning company called AMG. These models typically feature more horsepower, stiffer race-inspired suspension and handling, and a more exotic interior and exterior design.
What is Mercedes-Benz 4MATIC?
4MATIC is the name Mercedes-Benz uses for vehicles equipped with all-wheel drive.
What does Mercedes-Benz mean?
The name "Mercedes-Benz" comes from one of the company's founders named Karl Benz, and Mercedes Jellinek, who was the daughter of Emil Jellinek who helped design the first Mercedes-Benz car.
Where is Mercedes-Benz Stadium located?
Mercedes-Benz Stadium is a state-of-the-art multi-purpose stadium located at 1 AMB Drive NW in Downtown Atlanta, GA.
Used Mercedes-Benz Dealership in Westchester County
Why should you shop for used Mercedes-Benz vehicles at our dealership? Because we aren't your typical car dealer. For starters, all of our used cars feature our 1Price Pre-Owned Vehicle formula. We research and compare the price of thousands of vehicles across the country to ensure the prices of our used vehicles are the lowest out there. This eliminates the need for uncomfortable price negotiations that often come with used car shopping. You rest assured the price you see is the lowest price possible, and the price you will pay. No games and no unnecessary stress. Additionally, we inspect every vehicle we get in to make sure it's in tip-top shape. The result? You can shop our used inventory with confidence knowing the vehicles you see are a great price and are in great condition. Shop our used Mercedes-Benz Inventory online today!